Professional Sewer Line Repair and Maintenance in Norwalk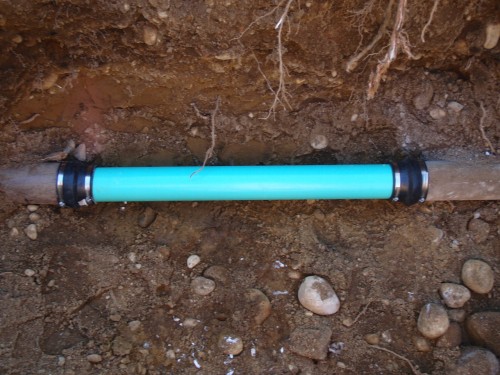 When it comes to sewer line repair, cleaning and troubleshooting, you should hire a professional plumber who is fully certified to work on residential structures. The pipes, fixtures and other plumbing components throughout your home represent a complex and expensive system with dozens of different pieces that all serve vital functions. Even a small issue with one part of your system can have disastrous consequences if you don't seek a permanent solution quickly.
Potential Complications from Common Plumbing Problems
If you've noticed that the sink or shower is taking forever to drain, then it may be time to clean out the hair, grime and other obstructions in the pipes. It's worth cleaning out your drains on a regular basis to prevent a massive obstruction that could slide down to the main sewer line. A blockage here can rupture the line, which can pose a threat to your property, or completely block all the drains throughout the house.
It's also possible for pipes to pull apart at the joints or develop leaks after years of normal wear and tear. This may not cause any immediate consequences, but even a small amount of free water can rot away wood and foster the growth of mildew inside your home. Even if you aren't experiencing any issues with your plumbing system, it's a good idea to schedule an annual inspection and pipe cleaning to check for potential sewer line problems.
Our Plumbers Eradicate Clogs and Eliminate Leaks Fast
When a plunger isn't enough to make a difference, consider calling Norwalk Easy Plumbing Service for professional cleaning and repair services. Our technicians are equipped with cutting-edge tools that make the job much easier. We can take a look at your system from the inside without the need to access each pipe directly. Our plumbers are always focused on delivering great results at an affordable price on every service call.
Feel free to give us a call if you have any questions about our company or services in Norwalk. We are fully licensed and insured to provide sewer line repair solutions in California, so you can rely on us for anything from emergency repairs to routine maintenance.